IRCC has announced a new category within the Express Entry system for Canadian permanent resident. The new category is aimed at attracting newcomers with expertise in sought-after trades, including carpentry, plumbing, and welding. The goal is to support Canada's construction sector by attracting the workers needed in these areas. For the first time, this week marks IRCC's first category-based invitations.
Initial categories-based draws
To date, IRCC has held 7 category-based draws. Previous draws in June and July 2023 focused on occupations within healthcare and stem, as well as French language proficiency. The draw on August 3, 2023 marks the first trades-based category draw in which 1,500 invitations were extended to applicants. The lowest CRS score invited to apply for Canadian permanent residence was 388 in that trades-based draw.
Canada's move to category-based selection for Express Entry
Canada is moving to the creation of categories to select immigrants based on key attributes, such as educational credentials, work experience, or official language knowledge. Category-based selection is limited to applicants who qualify for the programs managed under Express Entry, such as Canadian Experience Class, Federal Skilled Worker, and Federal Skilled Trades programs.
The category-based selection allows IRCC to issue invitations to apply to candidates who meet the requirements of that category. In its initial announcement regarding category-based selection on May 31, 2023, Canada anticipated that 2023 invitations will focus on candidates such as the following:
strong French-language proficiency
work experience in healthcare
work experience in science, technology, engineering, and mathematics (STEM) professions
work experience in the trades, such as in carpentry, plumbing or contracting
work experience in transport
work experience in agriculture and agri-food industries
General eligibility for categories-based rounds of invitation
Individuals who wish to be considered under the category-based rounds of invitation must be eligible for one of the three immigration programs covered by Express Entry (i.e., CEC, FSW, FST), and must meet all requirements in the instructions for that category-based round. IRCC then holds a category-based round of invitations, ranks candidates who meet the requirements, and then invite top-ranking candidates to apply for permanent residence.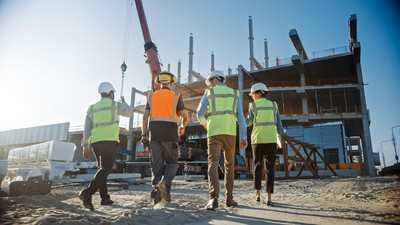 Eligibility for trades-based round of invitation
Under the trade occupations category, an applicant must have accumulated, within the past 3 years, at least 6 months of full-time, continuous work experience (or an equivalent amount of part-time work experience) in a single occupation listed below, whether it was in Canada or abroad, and must meet all requirements in the specific instructions for this round.
Trades occupations include residential and commercial installers and servicers; elevator constructors and mechanics; machine fitters; heating, refrigeration and air conditioning mechanics; construction millwrights and industrial mechanics; carpenters; plumbers; electricians (except industrial and power system electricians); welders and related machine operators; contractors and supervisors, other construction trades, installers, repairers and servicers.
For more information on this new process or to consult with us regarding your eligibility, please contact our law firm.